Exceptional IT support helps award-winning manufacturer make smooth transition to remote working
An award-winning safety locks manufacturing business has hailed the 'exceptional' IT support offered by Wemtech in helping office staff and engineers make a smooth transition to remote working in response to the Covid-19 lockdown.

Like many businesses, Fortress Interlocks had to act rapidly to ensure vital work could continue when Prime Minister Boris Johnson put the country into lockdown on March 23.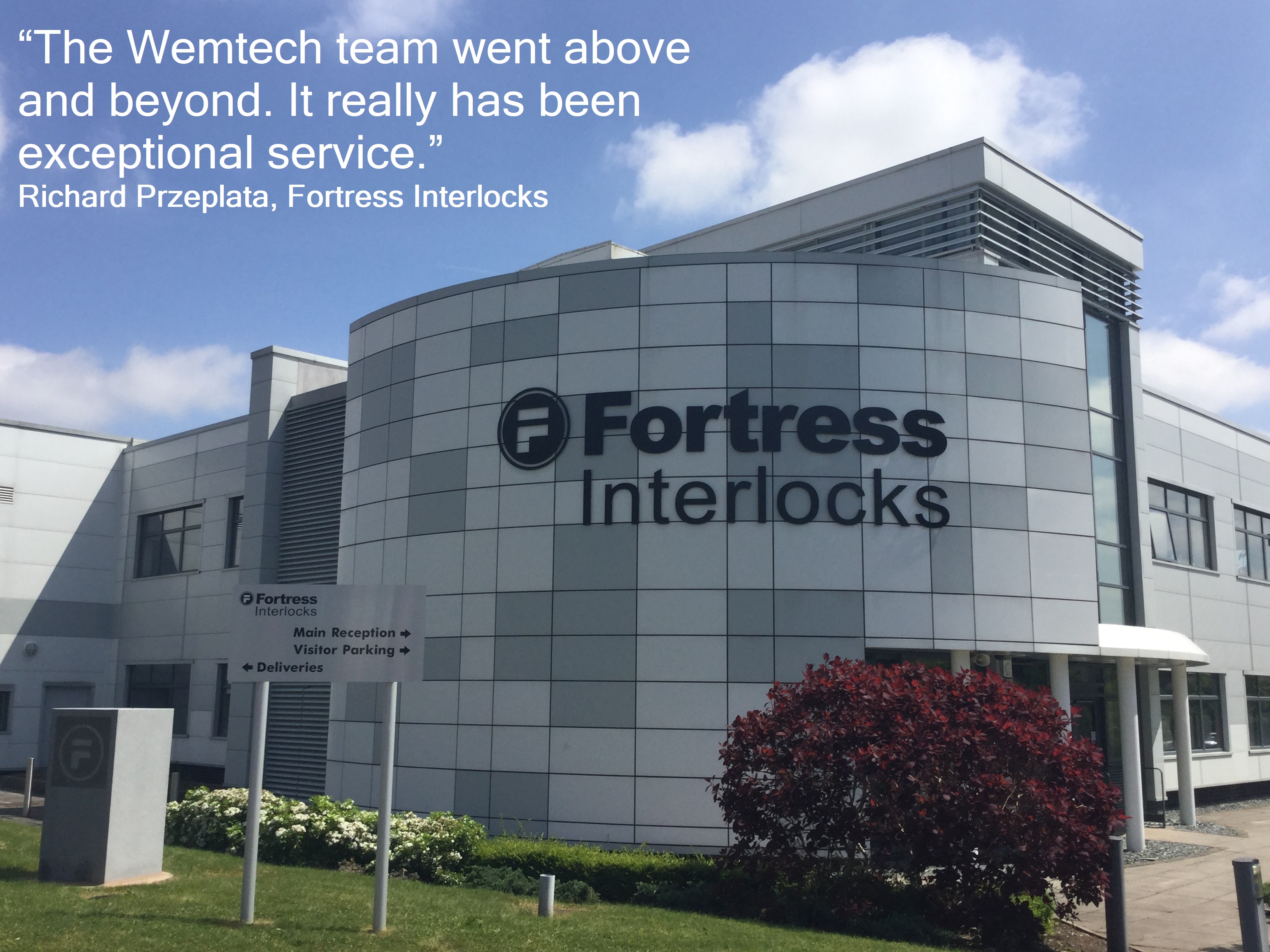 For the Wolverhampton-based business, which received a Queen's Award for Enterprise for international trade in 2018, it meant finding a way for more than 20 members of the customer solutions and product design and engineering teams to access their systems and work effectively from home.
As the firm's outsourced IT support provider, our experts were quickly on hand to ensure all the required staff members were able to access key applications from their homes, via a highly-secure cloud system.
Unprecedented IT support required
"It really has been exceptional service and support from the Wemtech team," said Richard Przeplata, an IT specialist at Fortress Interlocks.
"We found ourselves in a situation where we had unprecedented IT support needs and Wemtech went above and beyond to ensure that we had more than 20 key members of our staff all accessing company systems and working from home within 24 hours.
"The speed they worked at, and the efficiency of the system established, was excellent. Their experience and support made for a very smooth transition to remote working. We have been working in this way for weeks now and our staff have become very accustomed to it.
"In all that time we have only had a couple of network issues, but again the Wemtech team have been on hand to sort that at speed."
Lockdown demonstrates benefits of cloud-based IT
Adam Whitehall, director of Wemtech Solutions, said: "IT systems, and the quality of support provider, has obviously been a huge issue for businesses during the past few weeks and months.
"It has certainly been a time where we have seen cloud-based systems really demonstrate their flexibility, security and many other benefits to business.
"In this case, Fortress Interlocks is a company we already knew very well given that we have supported their IT systems for some time.
"However, it is always a challenge to quickly ensure a large number of people can safely and efficiently access work systems remotely at short notice, especially if they have not had to do so before.
"It was key that we were able to ensure employees were all able to access the main work applications used by the business, and to ensure we were able to do this we needed to increase the capacity available in the cloud to manage that increased remote workload demand.
"Finally, and of course very importantly, we had to ensure the network was completely secure and up and running as quickly as possible to avoid any downtime for our client.
"We are pleased that Richard and his team have been happy with our support. It's a credit to our team because they have replicated this very service to many other business clients over the past two months and ensured vital operations can continue."
The Technical Bit – What we did to help
Provided secure Multi-Factor SSLVPN connectivity to services located at the Fortress HQ and in Azure
Deployed and configured soft clients to allow the Customer Services teams to make and take calls, maintaining business as usual.
Increased Azure resources to ensure the user experience was optimal given the increased number of user connections and load.
Increased the level of service & utilisation monitoring to allow us to keep a close eye on the performance of the cloud hosted services in peak hours.