How our bespoke Cloud technology helps Carlin Motorsport live life in the fast lane
BEHIND every successful motorsport driver lies a team of expert engineers.
That's why we're thrilled to support the motorsport team which helped launch the careers of Formula 1 stars Nico Rosberg, Sebastian Vettel and Robert Kubica.
Carlin Motorsport – one of the largest racing teams outside Formula 1 – has worked in partnership with Wemtech for several years to allow its teams to compete in a variety of motorsport competitions:
Formula 2
Formula 3
IndyCar
F4 British Championship
European Le Mans Series
Asian Le Mans Series
Founded by Trevor Carlin in 1996, they have won countless team and drivers' titles in various disciplines – and its roster of rising stars includes Takuma Sato, Kevin Magnussen, Rosberg, Vettel and Kubica.
All their UK operations are managed from a bespoke facility in Farnham, Surrey, and they also operate a US facility at Delray Beach, Florida.
This means they need to instantly access data from both sites – and from tracksides around the world on race days.
To do this, they appointed Wemtech to design, install and manage a unique wireless Cloud system which can transmit and update race-critical information at every location without delay.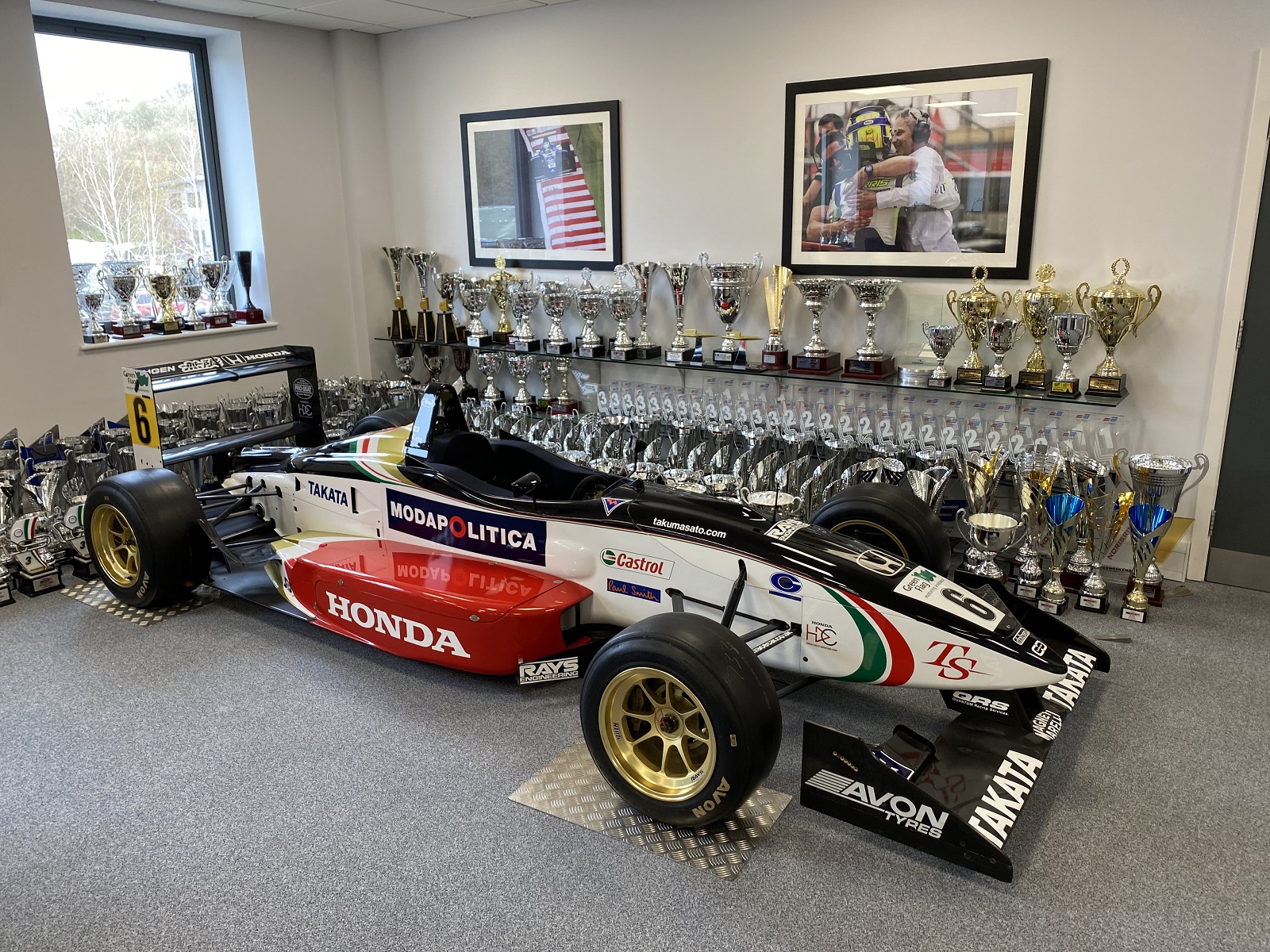 Invaluable motorsport IT experience
Carlin Motorsport turned to Wemtech because of the invaluable experience gained by director Oliver Ellis-Middleton during his two-year spell as an IT Engineer in Formula One.
Having previously held positions with the Marussia and Mercedes AMG Petronas F1 teams, he has vast experience of designing and upgrading the mobile IT infrastructures that are widely used in motorsport.
Oliver explained: "The system we've developed for Carlin Motorsport is highly sophisticated and involves the performance data from cars and races being immediately updated across a number of devices and at a number of locations.
"Carlin use a wireless network which shares telemetry data direct from the cars to trackside crews who can use it to analyse the performance of drivers and cars during a race.
"This data helps to analyse everything in a split second – including the turning percentage on corners so that advice can be given to drivers to enhance their performance.
"By allowing their engineers to conduct critical live analysis, it can improve the decision-making for pit-stops and informs drivers about how to adapt to the conditions – improving the long-term maintenance and performance of the cars.
"The data is used in a highly-sophisticated manner, but the principles used in this Cloud would actually work for any business which needs fast access to their latest data, figures or documents. It can easily be applied for many much more basic uses."
The Technical Bit - What We Did
Installed wireless cloud systems using meshed access points, point-to-point relays and zero hand off for a seamless experience.
Instantly relay driver feedback and race car telemetry data to track side data engineers and strategists.
Data available in multiple locations around the globe for analysis by factory engineers using a hybrid cloud infrastructure built with secure tunnels for communication.