How switching to the cloud could help your staff work remotely
Cloud computing is revolutionising the way we work.
In recent times, it's taken on even more importance as we enter an era where remote working is being actively encouraged.
If you're yet to adopt the cloud but want to benefit from its complete flexibility, this article will explore:
What is cloud computing?
Do you need 'public' or 'private' cloud?
How safe and reliable is it?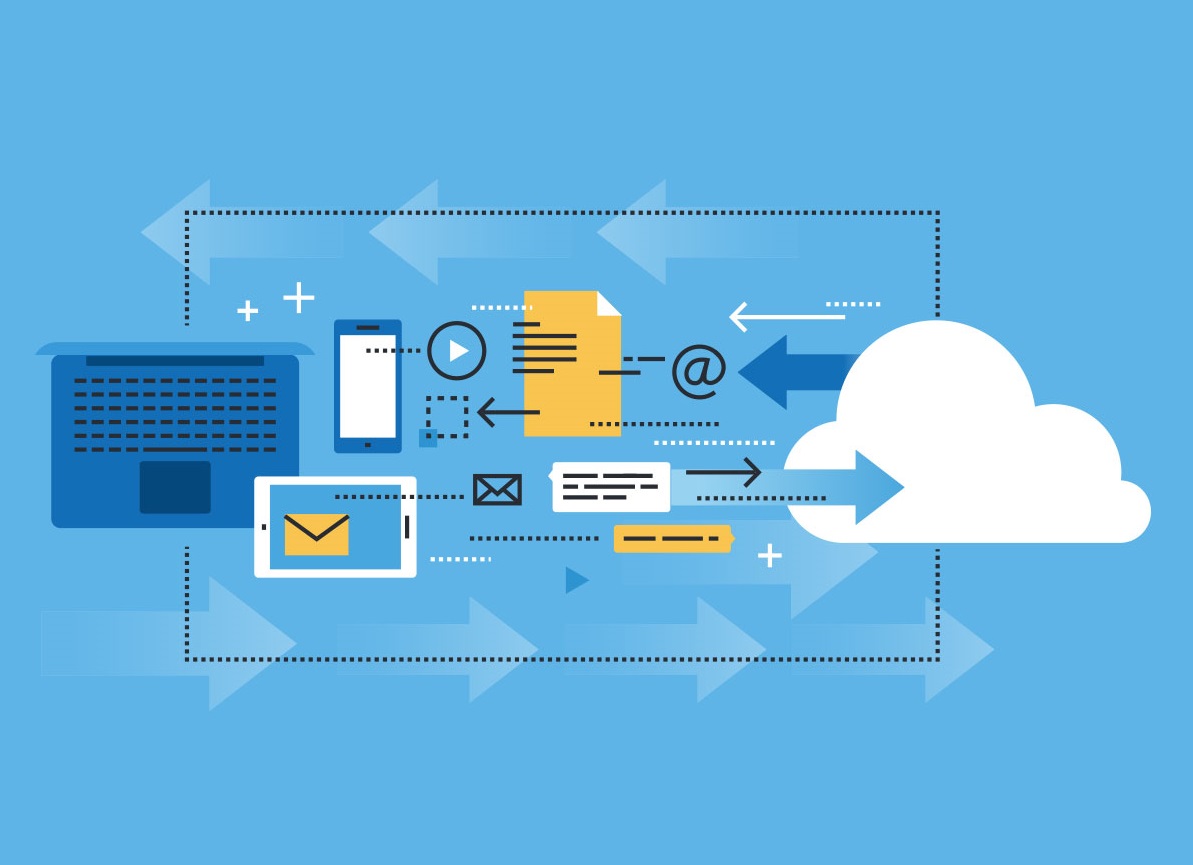 What is cloud computing?
When a tech provider says your data is backed up 'in the cloud' they actually mean it's being stored in a network of servers around the globe.
Basically, it's a mixture of software and services that run via the Internet, instead of 'locally' on your computer's hard drive
If it's implemented properly, cloud computing can make your business far more efficient – as you can work from anywhere and find what you need, when you need it.
Public vs Private cloud
In our experience, a cloud solution is only as good as its implementation and the way it's operated.
Whilst there are many clouds when it comes to technology, not all clouds are the same.
At Wemtech, we're proud to offer two distinctly different cloud packages:
Public cloud: Owned and operated by a third-party provider, who provide your servers and storage directly through the Internet. You will not own the hardware or software. You will pay an annual fee (usually in monthly instalments) to access these services and manage your account via the web.
Private cloud: Whilst it works in the same way as the public cloud, this type is only used by one organisation with all services and infrastructure maintained on a private network.
Ultimately, choosing the right option should be based on your business needs and the amount of control you'd like to have.
Both are great ways to take your entire business into the cloud so your staff can work from anywhere with an internet connection.
Work in partnership with us and we'll advise you about the best cloud set-up and tailor a solution with the flexibility that's right for you.
How safe is cloud computing?
Most organisations who are pondering the switch want to know if cloud computing is safe and reliable.
After all, there's no point saving money and switching to a cloud solution if it's going to mean your business faces additional risks.
In truth, cloud service providers are almost 100% reliable because they only employ the best cyber security experts – and take encryption very seriously.
From a reliability aspect, switching to the cloud usually minimises downtime as there is no single point of failure.
With multiple copies of your data stored globally throughout the cloud, most business-critical data can be recovered in seconds at the click of a mouse.
Switch to the cloud with help from Wemtech
If you'd like to transition to the cloud and encourage remote working, we would always advise you NOT to make a decision based on price.
In our experience, you'll get far better value from a solution which provides the best fit for your business – and its day-to-day requirements.
Rather settle than the cheapest option, get in touch with us here at Wemtech and tailor a bespoke cloud service to suit your needs.
Should you need free help or advice, call 0330 120 0606 – we'll be happy to have an informal discussion.