The 10 BIGGEST benefits of public cloud computing
Public cloud technology has been available to businesses for the best part of two decades.
Amazon Web Services, Microsoft Azure and Google Cloud are some of the best-known Public cloud providers.
Let's take a look at some of the Public cloud benefits which are not always fully appreciated.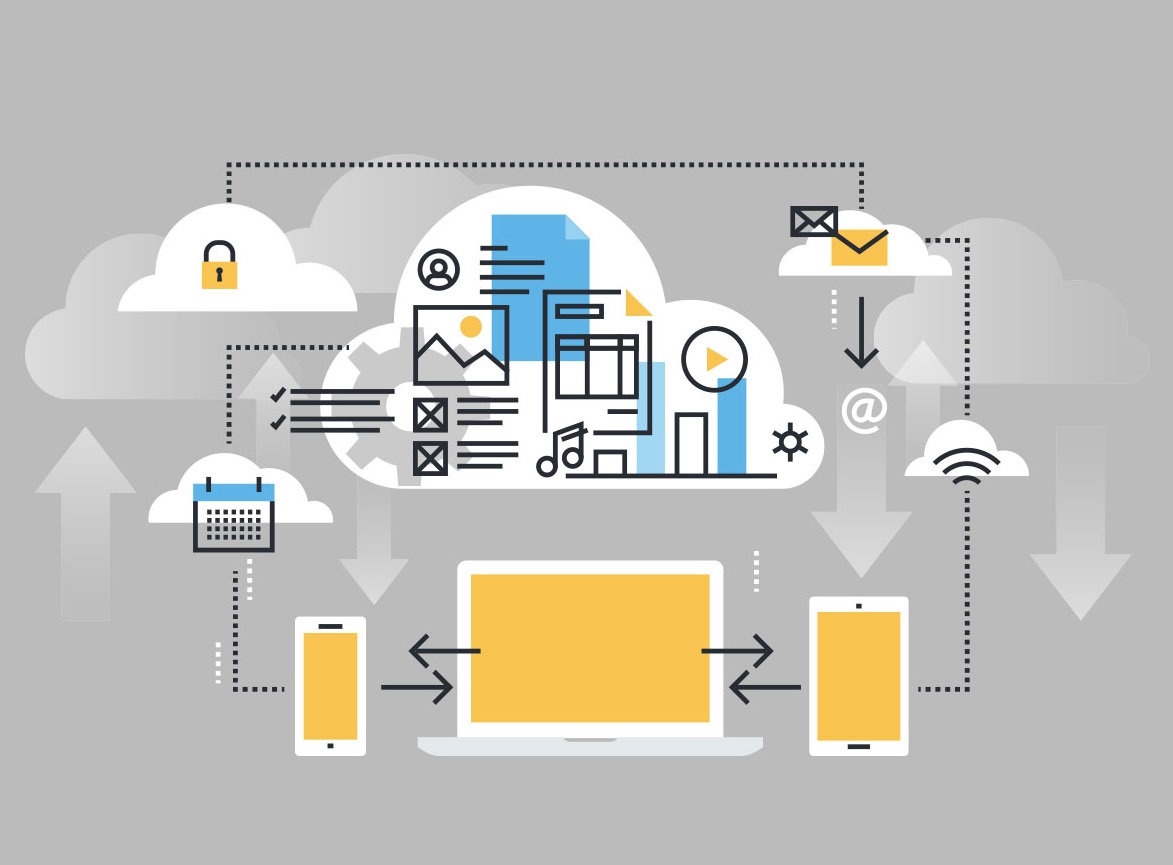 What are the public cloud benefits?
1. Low initial costs & no capital investment
If you're on a tight budget, but you want to benefit from the latest technology, a Public cloud subscription provides the perfect solution.
Not only does it cost little to set up, there's no capital investment required (as you don't need to buy any equipment or space to put it) and you only pay for the services you actually use.
In accounting terminology, moving to the Public cloud will transform your IT infrastructure costs from a capital expense (CapEx) to an operating expense (OpEx).
2. Quick and easy to set up
Switching your business to the public cloud can be done within a matter of few hours – if you use an experienced deployment team.
Once implemented, it's simple to configure and manage everything remotely via the internet.
3. Save Money
One of the biggest Public cloud benefits is the fact that you'll never need to pay for additional hardware, storage or software ever again.
There's also no maintenance or software update to pay for– as these costs are all covered as part of your fixed-price annual subscription.
Potentially, this could help to lower your IT costs (staffing, servers and hardware), whilst providing the flexibility to easily scale operations up or down.
4. Save time
As a Public cloud technology user, your service provider is responsible for managing and maintaining how and where your data is stored.
Thankfully, that means there's no more waiting for your operating system to be installed, assembled or configured ever again - leaving you with more time to focus on what you do best.
5. Improve cyber security
Transitioning to the Public cloud enhances your cyber security because the major providers can attract and pay for the world's most-talented engineers to protect their cloud infrastructure.
They also have the financial resources to implement the best security tools available – and treat their security experts (who are specialists at resisting attacks) as the most important part of their businesses.
6. No maintenance
With no physical machines or servers on site, you don't need to worry about the time, effort and cost of conducting constant upgrades and maintenance.
7. High back-up flexibility
By automatically mirroring all your data at various locations around the world, you don't need to implement expensive back-up options to ensure your business stays up and running.
8. Natural disaster proof
Fire, flooding and freak weather can still wreak havoc if it strikes at a data centre. By switching to the Public cloud, your business-critical data will never be under threat from a natural disaster.
9. 100% flexible
Using a Public cloud service like Microsoft Office 365, Google Apps email or a desktop productivity suite allows you and your team to work flexibly from anywhere where there's an internet connection.
10. Completely customisable
Switching to the right Public cloud provider can be liberating for organisations who've been locked in to a fixed configuration, but actually require 100% control.
Simply specify the services you need – and stop paying for the ones you don't.
If required, you can even determine the exact RAM, CPU and Disk which should be allocated for each server.
Conclusion – Is the Public Cloud right for you?
If you're still using an on-premises IT infrastructure, switching to the Public cloud is a cost-effective way to make your business work smarter.
It will certainly help to prevent and minimise problems from occurring in the future.
In our experience, finding a provider with the right knowledge and expertise is the key to making a successful switch.
At Wemtech, we adopt a personal approach and work hard to align your needs with the right service provider – because we believe this is the best way to enjoy all the Public cloud benefits.
If we don't think the Public cloud is the right solution for you, we'll recommend an alternative that's best suited to your needs (and budget).
For more information, please get in touch or call 0330 120 0606 to discuss your options.