6 things you MUST consider in your cloud migration plan
Cloud technology is already improving how lots of businesses operate – from start-ups and SMEs to large corporations.
Whether you need more data storage or better backup and recovery, cloud technology can increase productivity by improving the way you work.
Some of the cloud migration benefits include:
Simple to scale up and down
Accessible from anywhere at anytime
Improve security
Minimise risk of data loss
Only pay for what you use
But before pressing ahead with your cloud migration plan, there are a few things to consider that will help you though the process.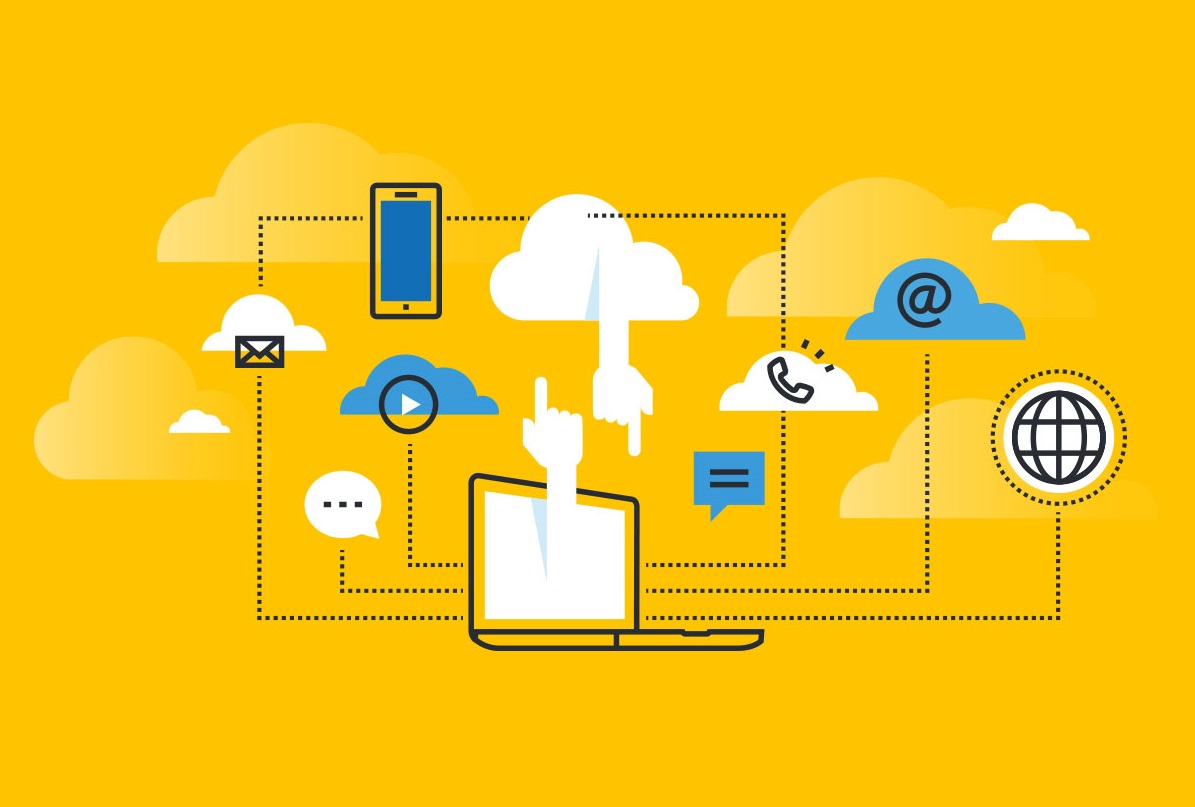 Take small steps
The important thing when drawing up a cloud transition plan is to do what's comfortable for you.
Making the switch into the cloud is NOT an all-or-nothing process.
Don't jump in head first!
Take your time.
Establish a plan.
Input data slowly.
If you want to keep some items on site and some in the cloud, that's fine. There's no right or wrong way to make the switch.
Know your data
Before you move any data or applications to the cloud, you need to truly understand what is going on in your business.
Get organized. Prioritise the data and business-critical information that you cannot be without.
Some software may need downtime before it will work correctly in the cloud.
If you know this beforehand, it will make your cloud transition far less stressful and significantly smoother.
Assess every cloud option
Public cloud, private cloud or hybrid cloud?
It's not easy to decide which type of cloud is the best option for you.
How much storage do you need?
What bandwidth is required?
How much support will you want?
If you don't know the answer to these questions, find someone who can help!
At Wemtech, our cloud service is tailored to your exact needs – so that you don't pay for something that's not needed.
Just because something works for one business, it may not be right for you.
Click now to discover the 10 biggest public cloud benefits!
Choose a reliable provider
Sadly, we've heard far too many horror stories about companies who've endured a below-par service from cloud transition providers.
In our experience, it pays to meticulously research the IT company who are helping your through the cloud transition – so that it doesn't end up being a disaster.
Appoint an unreliable IT partner and you could end up with a half-built cloud solution that doesn't do what it's supposed to!
And you'll probably end up paying more than you needed to for a service that's not suitable.
At Wemtech, we work with a wide variety of SMEs and big-name organisations (like the NHS) because our services are proven to be 100% robust and reliable.
To benefit from a free IT audit, get in touch or call 0330 120 0606 now!
Define key roles
Before transitioning to the cloud, it's important to know the access limitations that you want to apply to your staff.
Who will have access?
What responsibilities will staff have?
Who can add, delete, or modify data?
How will this change with the cloud?
Unless you know this before you begin, the road ahead could be much tougher (and more stressful) than it needs to be.
Add security & encryption
Most cloud service providers offer a wide variety of encryption features.
Ultimately, the level of security deployed will depend on how safe your cloud solution needs to be.
Do you need server-side encryption and encryption at rest?
Who will control and have access to these encryption keys?
What data should be encrypted?
When will that happen?
If you're not sure, we'll be happy to offer advice so you can move your business processes to the cloud safely and confidently.
Get FREE help from our experts, call 0330 120 0606 for an informal discussion.