7 superb benefits of Cloud-hosted VoIP
Hosted telephony is on a lot of people's minds right now because of the advantages if offers.
As a result, businesses are being tempted away from traditional phone systems to enterprise class PBX's in the cloud.
So, what are the BIGGEST benefits of hosted telephony or VoIP?
No Capital Expense
Well, first off, there is no capital outlay for hardware as there is with traditional systems, a huge benefit to organisations of all sizes, especially for start-ups where cash flow can be tight.
Rapid Scaling
Some businesses need to scale their operations rapidly; the inherent flexibility of a hosted VoIP solution is a huge benefit. Adding numbers, extensions, fax services conference services and such are just a few clicks from start to finish.
Call Logging and Monitoring
Call logging and reporting is a key feature for any business employing an outbound sales team. Managers can monitor call quality and listen in on active calls. Wall boards and statistics are other helpful features available in some hosted VoIP solutions.
Huge Feature Set
Huge features to rival even the most advanced, traditional PBX. Intelligent cost saving call routing, fax services, music on hold, auto attendant, voicemail and more.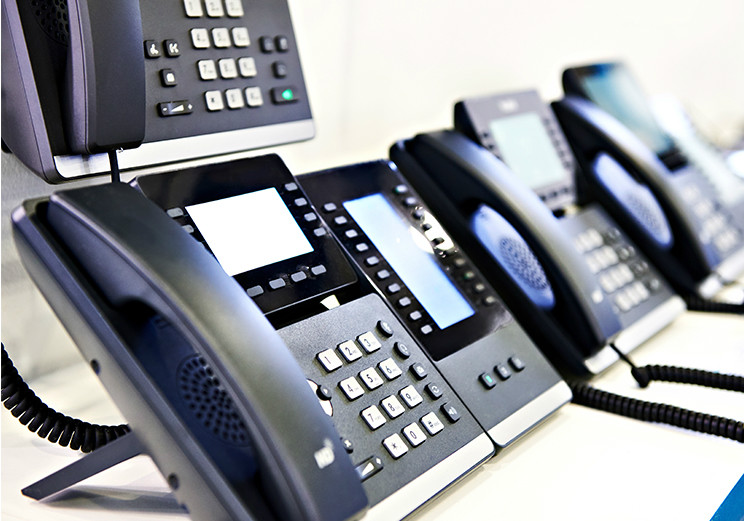 Future Proof
BT have announced their plans to turn off their ISDN network by 2025. This will result in businesses having to migrate to SIP or IAX platforms. Some traditional systems support the migration to SIP whereas other may not. Hosted VoIP offers a solution to cross this bridge whilst adding the endless list of hosted benefits.
Fast Deployment
Handsets are automatically configured when plugged in. As long as there is an internet connection the phones will retrieve all settings necessary. No more waiting for a visit from the telephony or IT guys.
Less Limitations
The number of calls at any one time is only limited by your internet connection. No more licensed based limitations on the number of inbound, outbound our queued calls.
VoIP is amongst many cloud services being adopted by more and more businesses in the UK. The Cloud Industry Forum (CIF) has revealed that the overall cloud adoption rate in the UK currently stands at 88%. This represents businesses using at least one form of cloud platform. The top reported reasons for cloud migration are flexibility, operational cost savings, and scalability.